Careers
Dedicate your days to
improving people's lives.
Joining us at Cosmo IMD not only means joining a trailblazing team of innovators. It also means helping to improve the lives of patients around the world.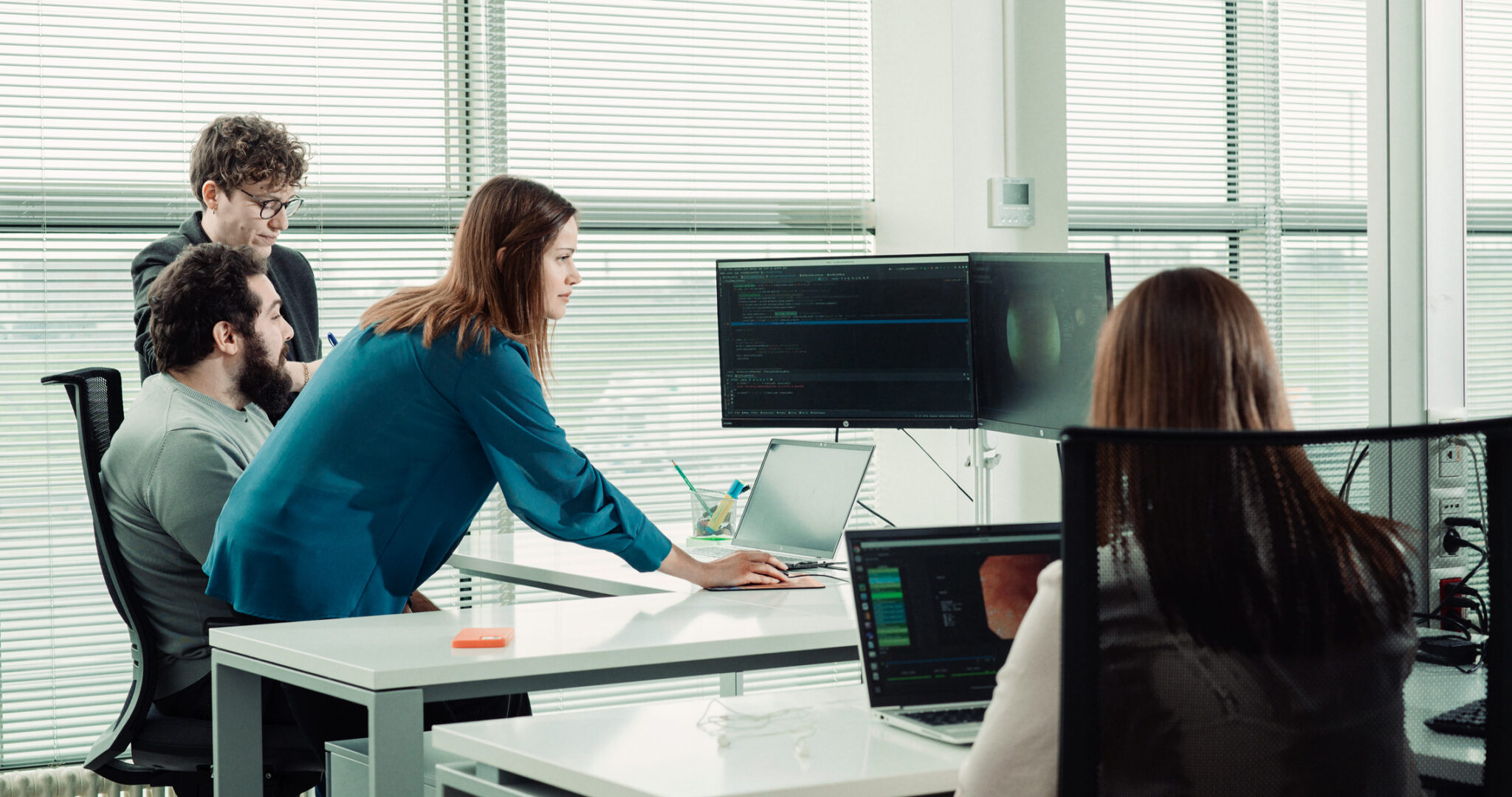 We break new ground
The work we do is devoted to creating a new paradigm in medical care. Our aim to enhance clinical decision-making by developing transformative devices. So if you like to lead from the front, Cosmo IMD could be the place for you.
We work as a team
Every member of our team is committed to the concept of effective collaboration. For us, that means getting the best out of each other, and getting the best out of AI. If you feel the same way, you should fit right in at Cosmo IMD.
We improve lives
Our products are designed to empower the work of physicians in order to improve patient outcomes. It's that simple. So if you want to contribute to making a positive impact on people's lives, look no further than Cosmo IMD.
Open positions.
Quality Engineer
We're seeking a Quality Engineer to join our R&D team tu support the development of cutting-edge Intelligent Medical Devices. Your primary responsibility will be to ensure that our medical devices meet the quality and safety standards required by industry regulations. You will closely collaborate with software development, engineering, and regulatory functions to ensure the success of our innovative and life-saving product portfolio.
Junior AI Engineer
We're seeking a talented Junior AI Engineer to join our dynamic team. You'll work on cutting-edge projects, developing innovative solutions to enhance patient care and revolutionize healthcare. If you're passionate about AI, ML, and healthcare and thrive in a fast-paced environment, this is the perfect opportunity.
Technical Service – Team Leader
Lead the Technical Service activities to support the production and maintenance of Intelligent Medical Devices
Ph.D. Studentship in Machine Learning for Endoscopy Video Analysis
We're offering a Ph.D. Studentship in Machine Learning for Endoscopy Video Analysis. The project will be carried out at The Artificial Intelligence Research Centre (CitAI) at City, University of London, in collaboration with Cosmo IMD. The successful candidate will work on developing and applying machine learning techniques to analyze endoscopy videos for medical diagnosis and treatment. The ideal candidate has a Master's degree in Computer Science, Electrical Engineering, or related fields, with a strong background in machine learning, computer vision, and signal processing.

Software Engineer – Team Leader
We're seeking a Software Engineering Team Leader to manage our development team, coordinate project work, and ensure timely delivery of high-quality software solutions that align with the company's and clients' needs. The ideal candidate has extensive software development experience, excellent communication skills, and stays up-to-date with the latest trends and technologies. This role requires strong leadership and team management skills, along with collaboration with other departments.
Electronic Engineer
We're looking for an Electronic Engineer to design and develop electronic circuits, devices, and systems for our products. The ideal candidate has a degree in Electronic Engineering or related field, strong analytical and problem-solving skills, and experience with circuit design, PCB layout, and testing. This role also requires knowledge of industry standards, regulations, and compliance requirements, as well as the ability to collaborate with cross-functional teams to deliver high-quality products on time.
Software Engineer
We're seeking a Software Engineer to design, develop and maintain software applications and systems for our company. The ideal candidate has a degree in Computer Science or related field, strong programming skills in various languages, and experience with software development methodologies and tools. This role also requires the ability to collaborate with cross-functional teams, solve complex problems, and stay up-to-date with emerging technologies and trends in the software development industry.
Brief informative notice relating to the application for a job position
Thanking you for your application and for sending your CV, pursuant to art. 13 and 14 of the General Data Protection Regulation (EU) 2016/679, we provide you with all the necessary information relating to the processing of your personal data. The processed data will be your personal data that you deem appropriate to include in your CV. We invite you not to provide in your CV Personal Data falling within the special category of Personal Data pursuant to art. 9 of EU Regulation no. 679/2016(such as, for example, racial or ethnic origin, political opinions, religious or philosophical beliefs, union membership, data relating to the person's health or sex life or sexual orientation). We therefore reserve the right to delete or make anonymous such data if it is entered anyway. We inform you that your personal data will be processed in order to carry out an objective assessment of your professional and personal requirements in relation to the possibility of hiring for an open position, or future contact in the event of the opening of new positions relating to your professional figure. In compliance with the Art. 6 of the Regulation, the Data Processing is necessary to take steps at the request of the data subject prior to entering into a contract. The personal data being processed are provided directly by you; during an interview, the Data Controller may collect further data, including particular data, collected directly from you or from other sources; personal data from public registers may also constitute processing, always for purposes connected with the correct management of the employment relationship; during the interview you will be given specific information. All the aforementioned data will be kept for a period of 1 year and only in the event of the establishment of the employment relationship will they be kept for the entire duration of the contract and in relation to the terms established by the relevant legal obligations. Without prejudice to communications made in compliance with legal obligations, all data collected and processed may be communicated to categories of subjects such as the personnel office, function or area managers, group companies and labor consultants. The rights enshrined in the Regulation (access, rectification, cancellation, restriction and opposition, portability, and the right to lodge a complaint with the Authority) may be exercised against the Data Controller by writing to the following e-mail address: legal@cosmoimd.com
For more information, please view the complete privacy policy at the link: cosmo.imd/privacy-policy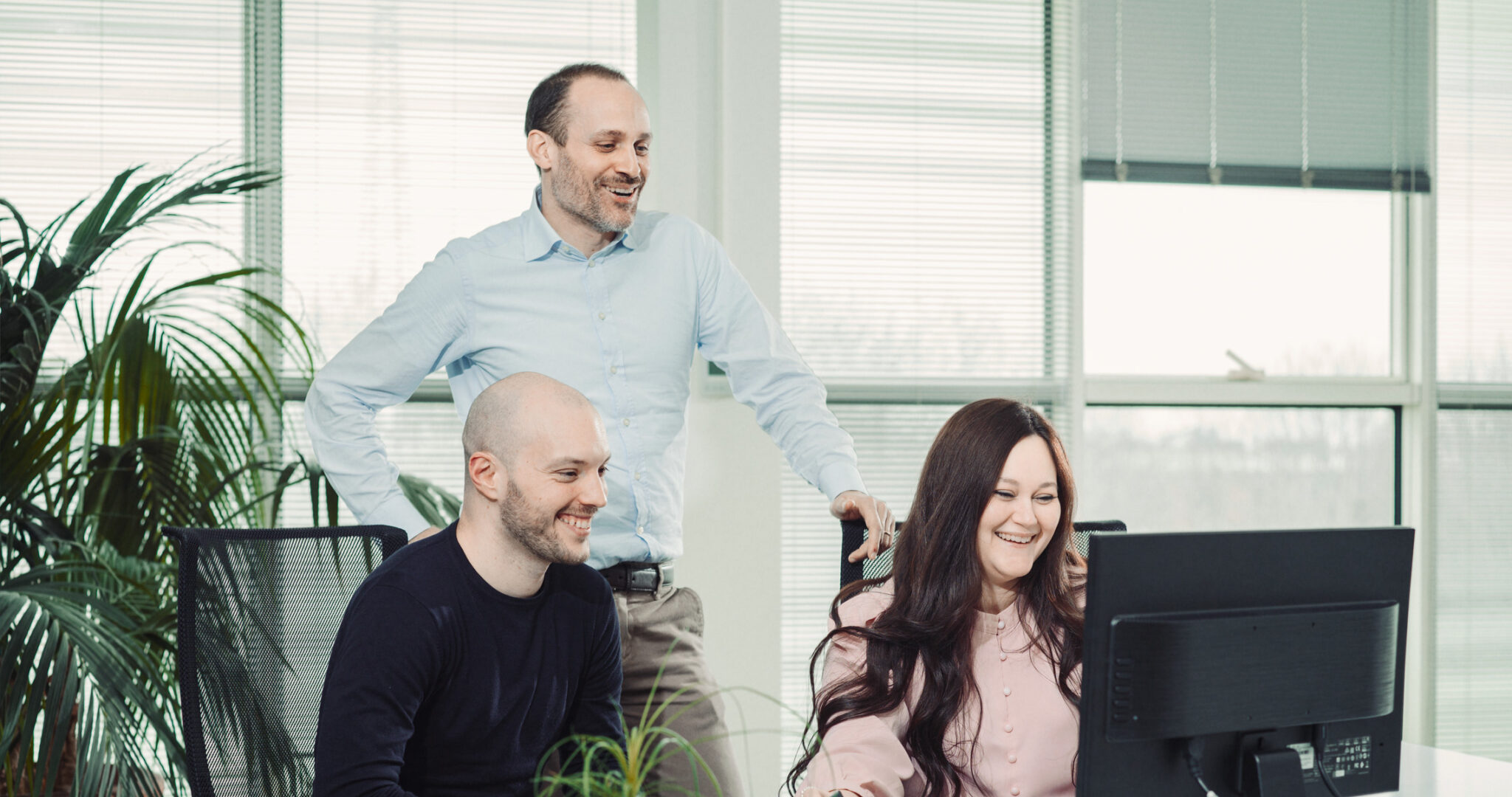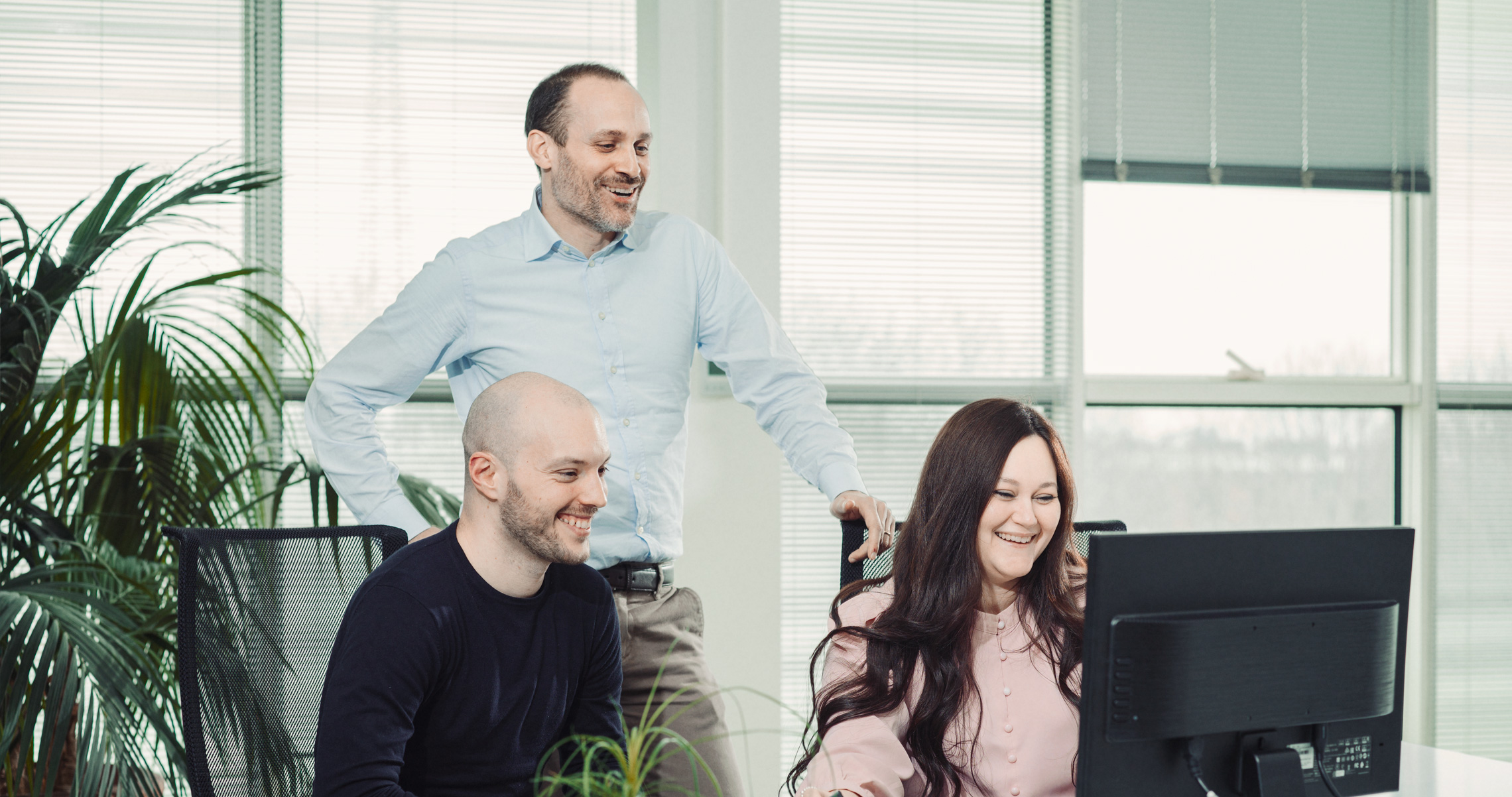 It's all about collaboration.
The best AI works in harmony with human expertise, and developing it requires expert humans working in harmony with each other.
Join us
We're looking for talented innovators.
So if you're ready to help build the future of human-AI collaboration, get in touch.